Reconsidering your

Mercury

partners?
Facing difficulties with your current Mercury Security provider?
Partner with Keri Systems for:
Exceptional customer support & after sales.
Cloud & On-premise solutions using Mercury hardware.
Support for data importing from other OEM software.
Configure and quote immediately with our online quoting tool.
Locking integrations with Assa Abloy, Dormakaba and Allegion.
30-Year track record of outstanding products and service.
Become a Valued Keri Dealer
Forge lasting relationships with your local Keri Rep and benefit from unparalleled support on all of your projects.
---
Over 90,000 Organizations Chose Keri When Security Mattered Most





"Our lead tech, John McCleery, and I are very appreciative of your support with this project as well as your support in the past" - Security21

90,000+ Installs
Thousands of successful installs and lessons learned.
"Working with Keri is like hitting the Easy Button.  It's just a great partnership" - Rick Estess

15+ Million Cardholders
Over 15 million people use Keri Systems credentials.
"Thank you for your top-notch professionalism and amazing customer support" - American Knights Security

37 Countries
Keri Systems has installations and experts around the world.
LP & EP Controller Support.
Support for Mercury controller families
On both Keri's on-premises solution, Doors.NET, and our cloud platform, Borealis.
Full Mercury Support
Keri Systems, a Platinum partner of Mercury Security, guarantees universal hardware support for your project, so you only need one hardware type to provide cloud and on-premise solutions.
LP Family Support
LP1501, LP1502, LP2500, & LP4502, MR16In/Out, MR50, MR52 & MR62e
EP Family Support
EP1501, EP1502, EP2500, EP4502
Using another provider's software?
Keri Systems can import a significant amount of data from other Mercury partners like Lenel, RS2, Feenics, and OpenOptions just to name a few and will continue to provide long-term support and updates.
At Keri Systems, We succeed, when you do.
Is it time to consider an alternative partner?
Consistent Support & Aftersales
Keri Systems has 35 salespeople ready to answer your questions and technical support readily available across 37 countries
Company Clarity and Direction
Our goal is to keep our partners informed every step of the way to build trust and avoid surprises.
Quoting & Configuration Times
Get quick and easy project quotes with our Free Borealis tool. Save time and avoid delays.
Easy Unified Solutions
Keri Systems offers both Cloud and on-premise solutions using the same hardware for flexibility and purchasing power.
Stability
We have a 30-year history of exceptional products and services that sets us apart from other Mercury Access Control partners, all to help you achieve success.
Ease of Licensing
We offer after-hours license changes requests to avoid the frustration of waiting around for license updates.
Choose Cloud or On-Premise solutions with Keri
Select your preferred solution that supports Mercury hardware
Borealis Cloud Solution
Access all the necessary tools to manage your facility. This includes adjusting access rights, adding new users, managing multiple locations, or reviewing reports and audits of activity through doors and gates.
Borealis Mobile Apps
Easily manage your solution on-the-go and make real-time changes from anywhere with just an internet-enabled device.
Doors.NET On-Premise Solution
Doors.NET offers a wide range of functionality to meet all your access control needs. Our on-premise solution includes support for Authentic Mercury, NXT-MSC, and our Legacy PXL Controllers, providing comprehensive functionality for all aspects of access control.
Comprehensive Integration Options
Doors.NET seamlessly integrates with your favorite video, wireless locking, visitor management solutions and more, making it the perfect solution for all situations.
We're a
good

fit when
Reliability is critical for your success.
You like generous manufacturer warranties.
You prefer to talk to real people on the phone.
You don't believe in one-size-fits all solutions.
So you can
avoid
Going over-budget.
Unreliable hardware and software.
Failing to meet project specifications.
Overlooked details and catastrophic surprises.
Your Growth Partner
We help you increase your margins, reward your sales team with higher commissions and grow your business.
Bid with confidence
We take great pride in our fruitful relationships with our partners. We are with your business every step of the way.
Win new projects
Flexible security solutions that scale up or down and integrate with other providers so you can bid on projects you wouldn't have before.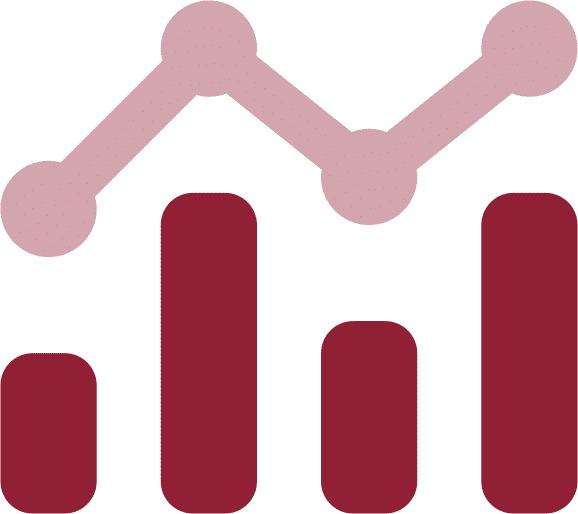 Grow your business
These are your solutions and success stories. Use your own flexible pricing and margins for your customers installations.
The Keri Systems Promise
30+ Years Protecting Our Partners
As one of the largest independent Access Control OEMs in the world, our focus is always on you, the customer, unlike many corporate providers whose primary motive is to maximize their stock price.
We will proudly pitch our 30-year track record of outstanding products and service against any other Access Control provider.