Access Control & Security Specialists
What is access control?
Keri Systems definitive guide to access control
Over 90,000 Organizations Chose Keri When Security Mattered Most





"Our lead tech, John McCleery, and I are very appreciative of your support with this project as well as your support in the past" - Security21

90,000+ Installs
Thousands of successful installs and lessons learned.
"Working with Keri is like hitting the Easy Button.  It's just a great partnership" - Rick Estess

15+ Million Cardholders
Over 15 million people use Keri Systems credentials.
"Thank you for your top-notch professionalism and amazing customer support" - American Knights Security

37 Countries
Keri Systems has installations and experts around the world.
1.0
Keri Systems Definitive Guide to Access Control
This is our definitive guide to everything you need to know.
The practice of monitoring and managing access throughout a building, facility, or property.
What is Access Control?
In its simplest form, to answer what is access control? is it's the primary way to ensure only those who are authorized to gain access to a space or specific data, can do so. It is a way to protect your business, employees, and critical assets from outsider interference, theft, or damage. Modern access control uses electronic user credentials to grant or deny access to a facility.
Electronic access models make traditional locks and keys redundant. Lost, stolen, or duplicated keys pose monumental security risks to a facility and weigh heavily on maintenance costs, not to mention the legal issues created by unauthorized users in possession of duplicated keys.
Access control not only protects your assets and tenants but also allows you to manage and monitor your property and facilities remotely and in real-time. This includes the management of multiple sites from a single location – it is completely customizable!
What is access control, What can it do?
This article will cover the following areas:
Security & Reassurance
Auditing Assistance
Facility Management
Integrated Security Solutions
Ease of Use
Money Savings & Return on
Investment
What problems can access control solve
Protection against Litigation
Choosing the Right provider
2.0
Reassurance around the clock 24/7
Don't rely on keys and locks to secure your assets
Fully customizable access control provides endless possibilities, as well as flexibility and reliability
Whether you are a business, government facility, educational institution, or non-profit entity, access control solutions offer not only increased physical security but also provide peace of mind over data security.
Especially in these difficult times, security and safety are of the utmost importance for any building or property. Keri access control systems have many features that can be used to adhere to health and safety regulations and social distancing in the workplace.
By ensuring everyone in a building has their own unique key cards and key fobs, users can create "time in building" and manage occupancy counts throughout, making track and trace infinitely easier in the case of a positive Covid test or emergency situation.
3.0
Allow access control to assist with auditing
A smart feature for all your building management needs
Tracking and reporting on movement through your facility is made easier by intuitive auditing functions of access control
Auditing & Facility Management
Every movement through the building security is recorded as a 'live event' by an access control system, which can then be identified and expanded into a full report. This gives businesses absolute control over their access rights, giving them the ability to see exactly who was where and at what time.
Customizable auditing will be of the utmost importance when adapting to a post-pandemic workplace environment. With government guidelines on health and safety likely to tighten it will be vital to have the ability to control and monitor movement within your facility. With Keri, you can customize your reporting down to name, time, area/reader accessed, so you can create a complete history of movement and access.
4.0
Integrate security solutions with ease.
Choose security that communicates and works together
No matter the size of your business, access control can be scaled to work for you
Access control authentication and authorization systems can be fully integrated to manage everything from a single door to enterprise levels of access. Keri Systems can become one fully-integrated system of entry points, elevator control, safety management, automation systems, CCTV, parking management, situation control, and many more.
Leading on from the above example, a fully integrated access control system would allow the administrator to refer to integrated CCTV cameras to identify exactly which employee stole the phone from the Locker Room. This would provide concrete evidence along with the use of the access card. 
5.0
Access control doesn't need to be difficult.
Keep it simple with intuitive and intelligent solutions that are user-friendly
Access control shouldn't require an advanced degree
Simplicity
Perhaps the most attractive thing about access control software is its simplicity. Training employees to operate complex security systems is time-consuming, frustrating, and can be costly. Access control models, such as those offered by Keri Systems, are designed to operate intuitively and match the experience level of the operator.
6.0
Giving you economical savings that help your business grow
Access control systems can save you money across the board, from reducing energy usage to preventing break-ins
Not only is access control a simple solution to your security needs, it is also cost-effective and offers energy efficiency benefits. For example, the system can easily distinguish which areas of the facility are unoccupied, and therefore, can automatically turn off any unnecessary lighting, heating, or air conditioning, saving you money and decreasing your carbon footprint.
A Keri Access Control System is a proactive method of security, meaning that, rather than working reactively to events such as break-ins, Keri solutions are programmed to work proactively, preventing such events before they happen.
Break-ins, employee theft, and re-keying costs are a constant concern of outdated key-based security systems. With access control, these risks are a thing of the past. re-keying costs can vary in price, typically ranging from $50 to $100 per lock.
However, if a master key is lost, necessitating the re-keying of all locks, the costs can run in the hundreds of thousands of dollars. An administrator using a Keri access control system can immediately deactivate and reissue a lost key card or key fob, eliminating the security risk without the cost of re-keying.
On average, break-ins cost a business $2,800 per year, with most small businesses being targeted more than once. This figure does not include repairing damages, replacing lost assets, restoring locks, and any legal and labour costs associated.
Perhaps the most critical losses can be to your sensitive data and information, which is of course in many cases, priceless. Securing internal doors as well as outer ones prohibits movement within a building in the event of a break-in, protecting your sensitive data, assets, and equipment.
7.0
There when you need it most!
This is our definitive guide to everything you need to know.
The practice of monitoring and managing access throughout a building, facility, or property.
Protect your employees and avoid litigation.
Protecting your employees, tenants, and assets is of the utmost importance. Installing a Keri Access Control System shows a commitment to security that can often earn discounts on insurance and can forestall lawsuits from unsavory associates, who could claim a lack of concern for personal security.
Access control is not only vital for managing access throughout your organization. Take a look at some of our case studies related to your industry.
With 30 years of global experience, Keri Systems are well-established in the security industry. Even a Keri Access Control reader on a wall can sometimes deter unwanted or forced entry by showing that sophisticated security is in place within the facility.
Learn more about how you can save money through access control.
Access Control for Every Industry
You wouldn't even know it's there.
Once an access control security system is installed will run quietly in the background of your day-to-day operation.
Doors are locked by the system until a credential that is added to your system is presented to a card reader, the system will check if the credential is allowed access and the door will then momentarily unlock.
Our systems give you customization of what times the doors are accessible and by which individual. You can assign cards into access groups to ensure only those who need access can unlock doors and move through. Keri offers complete control over your access control system down to individual doors and times.
Enough Talk… What can access control do?
Call to speak to one of our experts now
Don't wait any longer to invest in the most comprehensive security system that will save you money
Access Control systems offer a wide range of beneficial features. Here are just a few important features: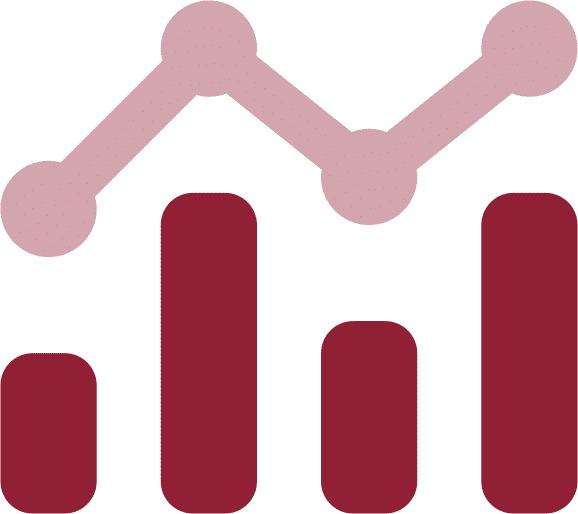 Real-time Reporting
Access control systems monitor and store events, allowing you to run reports on who has had access to which door, where, and also when.
Roll Call
Occupancy lists can be printed out, and in emergencies, roll calls can be used to identify who is still in the building.
Unattended Management
Automatically lock/unlock specific areas of the building based on time schedules, or restrict access to the credential holder at specific times.
Event Video Recording
When critical events such as unauthorized access occur, cameras that are integrated into the system can capture this and video clips can be created.
Telephone Entry
Integrate telephone entry for visitor access.
Elevator Control
Restrict elevator access to specific users, allowing access only to specific floors.
Local/Global Linkage
Access Control Systems have no end of potential applications, allowing you to customize automatic responses to live events across multiple sites.
Email and SMS Alerts
Automate email or SMS alerts based on your specified triggers. For example, set up an SMS alert for a forced door entry.
Standard Edition
Local Linkage
Create custom applications that use hardware inputs or system events to trigger outputs, automating various tasks at the controller level.
8.0
Keri Systems is an independent manufacturer of Access Control hardware and software products. We are accountable to you ⁠— not shareholders.

Will the security system meet your current and future needs?
Will the manufacturer still be around in 10-20 years to support, maintain, and upgrade your installation?
Who is the company accountable to? Their customers or their shareholders?
What solutions are available on the market?
There are many many considerations for access control on the market, choosing one to suit your needs can be a very daunting task. From physical access control, multi-factor authentication, client and server configuration, and cloud-hosted solutions the market is highly saturated with complicated systems that claim to be right for your business. 
However, access control need not be highly complex for the operator, nor excessively expensive. Keri makes this easy by offering two main types of electronic access control: client-server and cloud-hosted softwares.
Client-server access control is installed on-site and managed from the same site.
Whereas cloud hosted solutions can be installed and then managed from anywhere on any device that has an internet connection, much like modern email storage.
8.0
Who are the best access control companies?
It is vital that you choose the correct provider for you, someone who really cares about your individual needs and requirements, as opposed to maximising their profits and market share.

Standalone and smaller installations
A large access control solution isn't right for everybody; Keri Systems also cater for smaller standalone installations, such as a single door solution managed from an android mobile device using bluetooth. Intelliprox Blue boasts all of the key features of an enterprise standard solution whilst being managed using a mobile app.
Keri also offers a small networked controller, which can integrate up to 8 doors managed through our user-friendly software. Neutron has a very small footprint and boasts all of the important features you would expect from a more complex access control solution.
Read more about choosing an access control solution here
Need advice on choosing an access control solution provider or manufacturer to partner with – see our guide on considerations?
What we can do for you?
At Keri Systems, we aim to remove the doubts, fears, and confusion of access control and security solutions. By assigning you an expert in the industry as a point of contact, we will work with you from start to finish to create a cost-effective solution that meets your needs exactly. 
Email Us
sales@kerisys.com
Get A Free Quote
Tell us about your project
Our Most Popular Access Control Resources
Protect what matters to you
Step 1
Share your basic project specifications with us

Both installers and end-users are welcome to give us a call. Our expert support staff will ask you a few simple questions about your project's requirements.
Step 2
We connect you with a local Keri expert installer
Once we understand your project requirements we'll connect you with one of our vetted installation partners to ensure the job gets done right.
Step 3
We're your partner from initial order to final installation
Over the last 30 years, we've likely secured a project like yours. Our expert support team is happy to share their insights every step of the way.